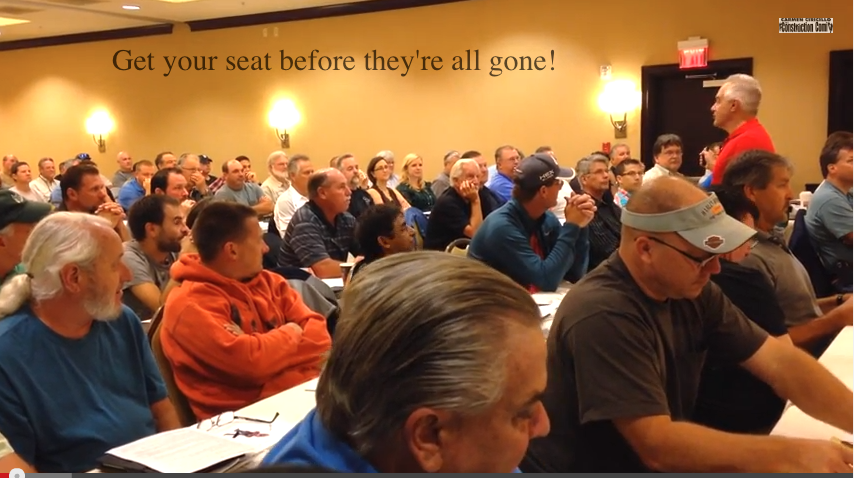 Never Bored with Carmen!
Classroom Setting
Fulfills Florida's 14 HR CE Requirement
Educational & Fun Class Format
Florida Locations
VIEW LIVE SEMINARS | SEE BROCHURE / SCHEDULE
Classroom Setting: Live seminars are held in a classroom setting with other live humans! Carmen will guide you through the coursework, while you're enjoying the cameraderie of fellow construction students. You will meet plumbers, GC's, roofers, A/C contractors and many more licensed contractors just like you!
Educational & Fun: We call it Edutainment. Keeping you engaged in the material by making learning fun. So you'll fulfill your CE requirements while you learn and laugh! Courses are designed to be informative, fun and educational.
Florida Locations: For your convenience, Carmen brings the CE classes to YOU. Choose from a variety of locations throughout the State of Florida. The complete schedule for 2018 will be available November 2017.
Never Bored with Carmen: Carmen refuses to bore you and believes that your time is valuable. Not only does he teach you, he teaches you while keeping you interested. Carmen is an edutainer and wants you to enjoy everything that he teaches.